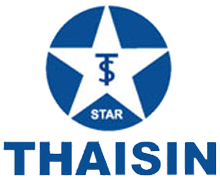 Thaisin Metal Industries Co Ltd
Business Information
Thaisin Metal Industries Specialized in Manufacturing Self-Tapping Screw and Machine Screws our Products have been Exported to Europe and Asia since 1978.
PRODUCTS
หน้า Pages
Catalog Online
พิกัด สำนักงาน กม.13.5 ตำบลบางโฉลง อำเภอ บางพลี
พิกัด โรงงาน กม.36 ตำบลหอมศีล อำเภอบางปะกง
บริษัท ไทยสินเมทัล อินดัสตรี จำกัด
Tel :...
Product And Service
Self Tapping Screw ,  Stainless Tapping Screw , Dry Wall Screw , Machine Screw ,Hexagon Flange Bolt , Stainless Machine Screw , High Tensile Bolt , Hexagon Socket Cap Screw  Counter Sunk Socket Hexagon Cap Screw , Automotive Parts ,Motorcycle Parts ,Washer Assembly Bolt & Screw , Electrical & Electronic Screw , Furniture Screw  , Self-Drilling...