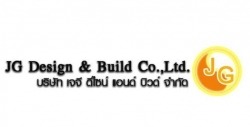 Cellular Beam - JG Design & Build
Former Name : JG Design & Build
Business Information
Design, manufacture and install cellular beam cell structure for steel roof, warehouse, warehouse
Cellular beam construction company JJ Design & Build Co., Ltd. Specialized in steel structure, pillars and roof, manufacturer and installer. Steel Structures Cellular beam, cellular beam architecture, better alternative to structural engineering....
Product And Service
Cellular Beam Steel Structure and Installation Services Specialist and expert in steel structure construction. Angelina Beam Castellate Beam Build up Beam We are a manufacturer of lightweight structural steel "weight loss. Reduce costs. "Elegant design without sparsely spaced spans of up to 100 meters. Factory building Warehouse Stadium...